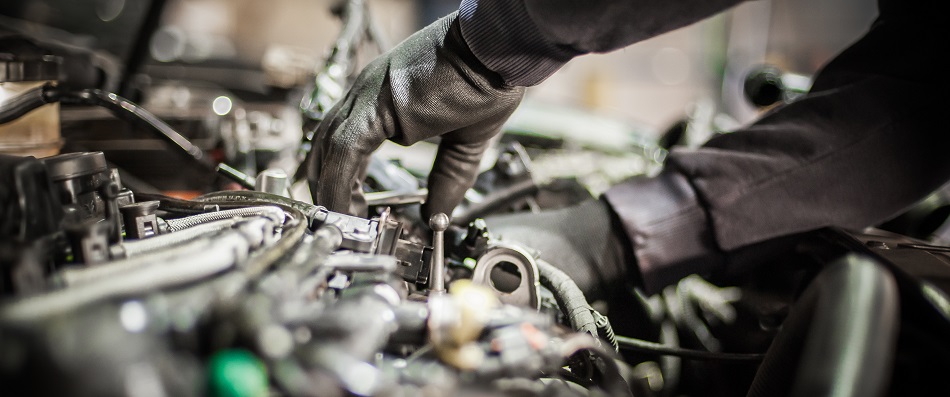 What's the difference between an auto tune-up and regular vehicle maintenance?
While regular vehicle maintenance means performing services such as automotive repair, and automotive repair to make sure your vehicle runs the way it did when you first bought it, as the car manufacturer intended. An auto tune-up service is meant to enhance the vehicle's engine performance by replacing several parts to make an older vehicle run like new. If you are in the 54153 area, you can head to 41 Auto Stop in Oconto for a tune-up mostly when you are having drivability issues; your vehicle is hard or is hesitating to start, isn't getting the mileage it used to, shows signs of emissions problems, or it simply doesn't have the power it once had. This can happen to any vehicle regardless of make, including Chevrolet, Chrysler, Cummins, and Dodge.
What does an auto tune-up service entail?
Oftentimes, an auto tune-up service consists of replacing your vehicle's spark plugs and performing other adjustments to restore engine performance. Different manufacturers have different intervals in which tune-ups or scheduled maintenance should be performed. If you have questions about whether your car, truck, or SUV needs a tune-up, give us a call. There are various vehicle parts we at 41 Auto Stop can inspect to determine which services your vehicle needs, including:
Battery voltage and charging voltage.
Engine's various parts.
Engine vacuum, to detect exhaust restrictions and air leaks.
Exhaust emissions.
Hoses and belts, all fluids (oil, power steering fluid, brake fluid, coolant, transmission fluid, etc.)
If the initial check-up reveals no major faults, the spark plugs, air filters, fuel filters, and fuel cap (if required) should be replaced for preventative maintenance. If your vehicle doesn't meet federal emissions standards, its oxygen sensor should be replaced as well. It is important to bring your vehicle in for routine maintenance regardless of its age, mileage, and make to make sure the car runs as smoothly as possible and to prevent small problems from getting bigger if they are not attended to. We at 41 Auto Stop in US is your place to go for all things auto repair, including automotive repair and wheel alignment.
Your Reliable Shop for Complete Tuning
If something is wrong with your vehicle and/or one or more of your dashboard lights turn on, don't hesitate to bring your car into 41 Auto Stop in Oconto today. Our team is comprised of Quality technicians who understand the root causes of your auto issues and who use the latest tools and technology to quickly assess the problem with your vehicle. Serving residents of Oconto, Wisconsin, Oconto Falls, Wisconsin, Marinette, Wisconsin, Abrams, Wisconsin, and Lena, Wisconsin since 2021, we have a commitment to providing superior customer service.
Reasons You Should Do Business With Us
Transparency
Honesty
Integrity
We are Experts
Years of Experience
Don't ignore any issues with your car, bring it to our experts at 41 Auto Stop in Oconto. Schedule an appointment with us online at https://41autostop.com/ or give us a call at 920-834-2011. 41 Auto Stop - Your One Stop Service Center.