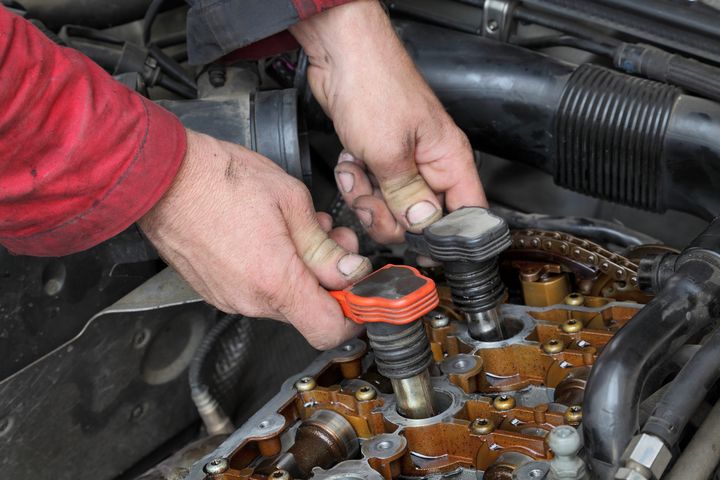 Your Trusted Source for Ignition Coil Replacement
If the engine in your car, truck or SUV is misfiring, or possibly even backfiring, you may need an ignition coil replacement to correct this problem. An ignition coil is a vital component that transforms the 12-volt battery power of the vehicle to thousands of volts, in order to establish and maintain ignition. In some circumstances the vehicle may not start at all when an ignition coil replacement is needed. Defective ignition coils can cause damage to internal engine components and catalytic converters, making ignition coil replacement a top priority. Based on the engine's configuration and number of cylinders, your vehicle may be equipped with numerous ignition coils. If you need an ignition coil replacement in Oconto or the surrounding communities of US, you can count on 41 Auto Stop to complete the job in a timely manner. Since 2021, we have proudly served our community with professional ignition coil replacement. Our experienced staff is dedicated to superior customer service; your complete satisfaction is our main objective.
Ignition Coil Replacement by Experienced Technicians
The need for an ignition coil replacement needs to first be verified; this process must be performed by a trained and trusted automotive professional. Our ASE-Certified technicians at 41 Auto Stop are the specialists you can trust with all of your ignition coil replacement needs. We are equipped with the knowledge and advanced test equipment it takes to identify a faulty ignition coil. Our techs perform ignition coil replacement on a wide range of vehicle makes, newer and older. Whether your Chevrolet has a misfire or your Chrysler just won't start, consider us your trusted source for ignition coil replacement in Oconto and all of US. For high-quality, affordable ignition coil replacement, visit the experts at 41 Auto Stop in Oconto, Wisconsin. Call us today or use our convenient online appointment form to schedule your visit.